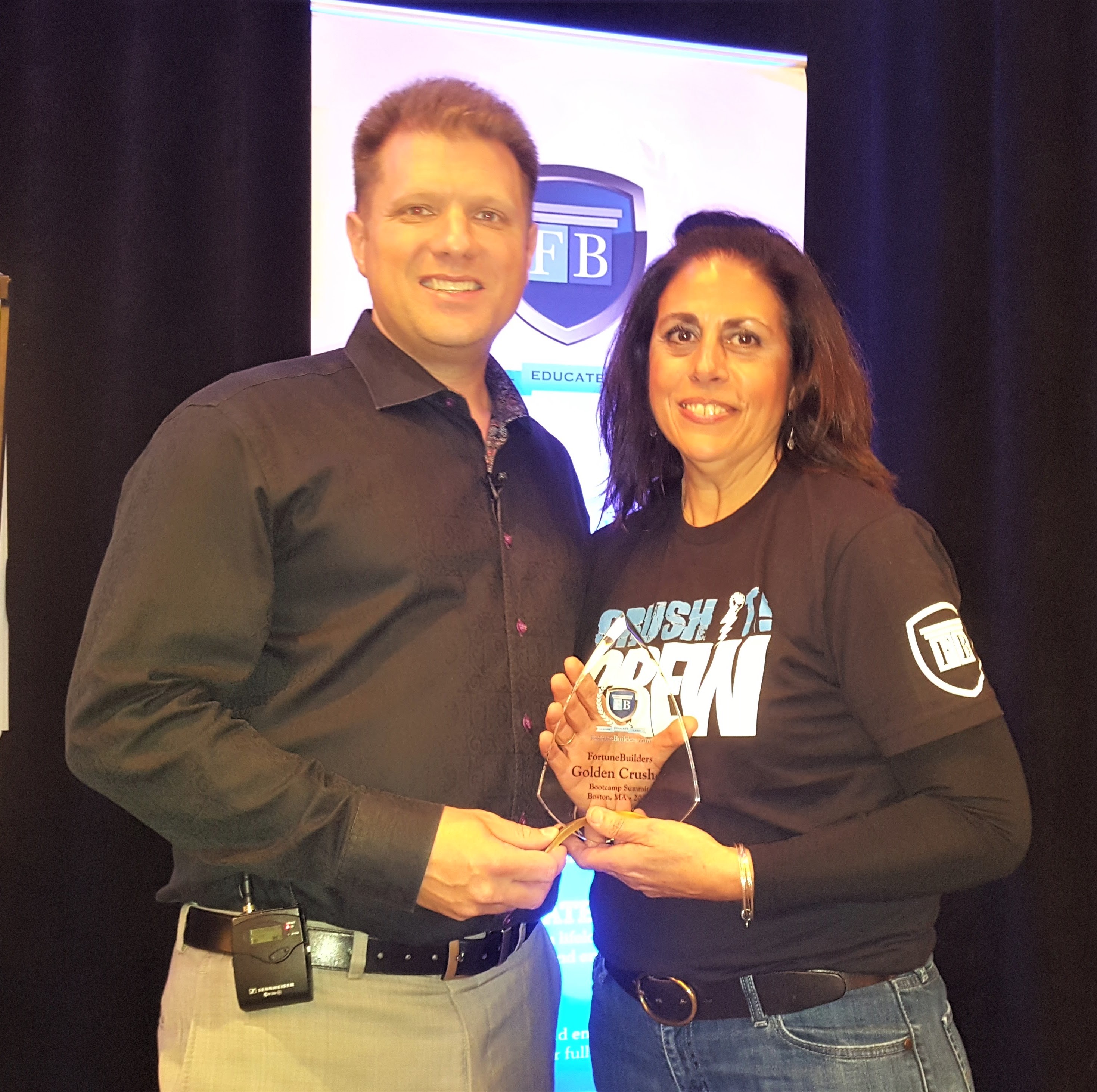 Congratulations to our Real Estate Advisor, Lisa Romano, on achieving the hard-won title of Golden Crusher for her efforts working with the international real estate investors organization, FortuneBuilders.
As realtors and investors ourselves, we at Regions continually focus on high quality learning and education and are proud to have a team of advisors doing just that every day.
Lisa is an Inner Circle member of the FortuneBuilders Organization and has incorporated their systems, tools and knowledge within her own real estate investment company. She translates that expertise to her brokerage business at Regions as well, making her particularly well-suited to work with investor clients.
Lisa was given the award for Golden Crusher this past weekend at a Boston Conference for her efforts. The award is given to the candidates based on their leadership, altruism, enthusiasm and willingness to serve and inspire other investors.
We know that Lisa will continue to "Crush It", both as a valuable member of our realtor team and as a savvy investor herself. We're proud to have Lisa on our team and leverage her knowledge and expertise.
To congratulate Lisa or benefit from her significant experience, contact her at 860.854.6500.
---