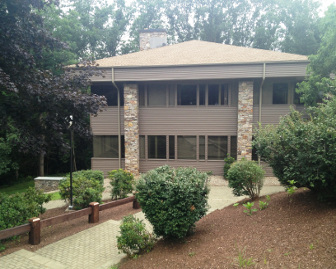 Michael Guidicelli, CCIM of Regions Commercial, LLC represented the Seller, Sarjac Partners, LLC, in the sale of a 15,060 SF, multi-tenant office building for $700,000 located at 35 Tower Lane in Avon, CT. The deal was structured as a cash deal with a short due diligence period and a closing that took place within 30 days of execution of Purchase and Sales Agreement.
The buyer, Icarus Real Estate Management, LLC purchased this property as investment and will be improving the quality and feel of the building by adding a new facade, new landscaping, new HVAC, and upgrading common areas to improve its tenancy. Regions Commercial, LLC has been selected as the new leasing agent with spaces available that range from 1,200 SF to 6,200 SF.
For additional details on this property or to learn how Regions Commercial, LLC can be of benefit to you in the sale or leasing of your commercial investment real estate, please contact us today at 860.854.6500.
---