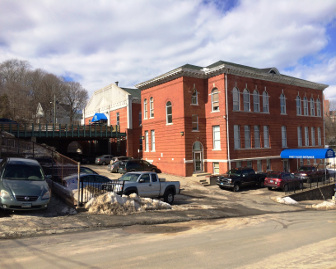 Michael Guidicelli, CCIM of Regions Commercial, LLC represented the buyer, Icarus Real Estate Management, LLC in the purchase of a 30,000 SF office investment building located at 969 W. Main St., Waterbury, CT, formerly the Russell School, for $835,000, no financing and a 30-day closing.
The seller, whom was represented by Gerry Matthews of Matthews Commercial Properties, Russell Holdings, LLC- Richard Merrell was a prominent architect with Merrell Architects having served the Waterbury area for many decades. Icarus Real Estate Management, LLC purchased this building as an investment property and plans on making improvements to the exterior and interior common areas as well as increase tenancy.

Regions Commercial, LLC has been retained as the leasing agent. Currently, there is about 4,000 SF of vacant office space.
For additional details on this property or to learn how Regions Commercial, LLC can be of benefit to you in the sale or leasing of your commercial investment real estate, please contact us today at 860.854.6500.
---