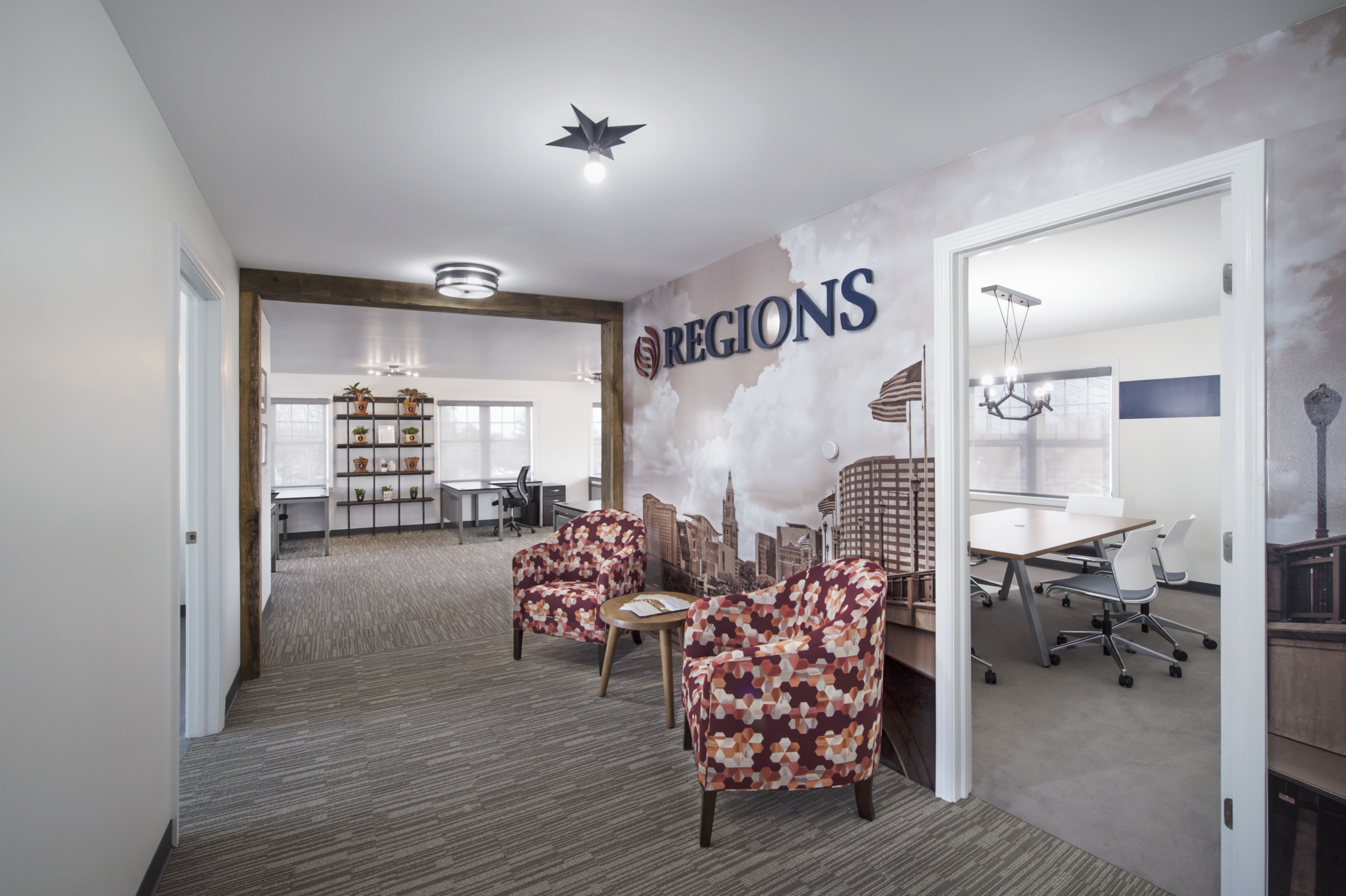 In May, Regions Real Estate Advisors will open a flagship office at 15 North Main Street in Marlborough and complete a renovation of its Glastonbury location at 95 Glastonbury Boulevard. The opening of the Marlborough flagship location marks an exciting period of growth for the company.
A commercial and residential real estate advisory and brokerage, Regions offers a range of real estate services. Regions brokers and agents combine real estate expertise with real-world experience, personalization, creativity, and individualized strategy in an independent office setting. For over fifteen years, Regions has focused on the client relationship as their number one priority. They embrace the motto of building trust, delivering value, and enhancing communities through their real estate business and community service efforts.
"As a team, we feel that real estate is more than just a transaction. It is about creating a better community for our friends, families, and neighbors," says Lisa Romano, Residential Advisor. "As a team we make it a priority to give back and serve the community at least once a month," adds Stephanie Romano, Commercial Advisor.
Regions owner and commercial broker, Michael Guidicelli, holds two prestigious real estate designations, CCIM: Certified Commercial Investment Member and SIOR: Society of Industrial and Office Realtors, denoting advanced specialization in the industry and power broker status, designations held by less than 1% of commercial brokers around the globe.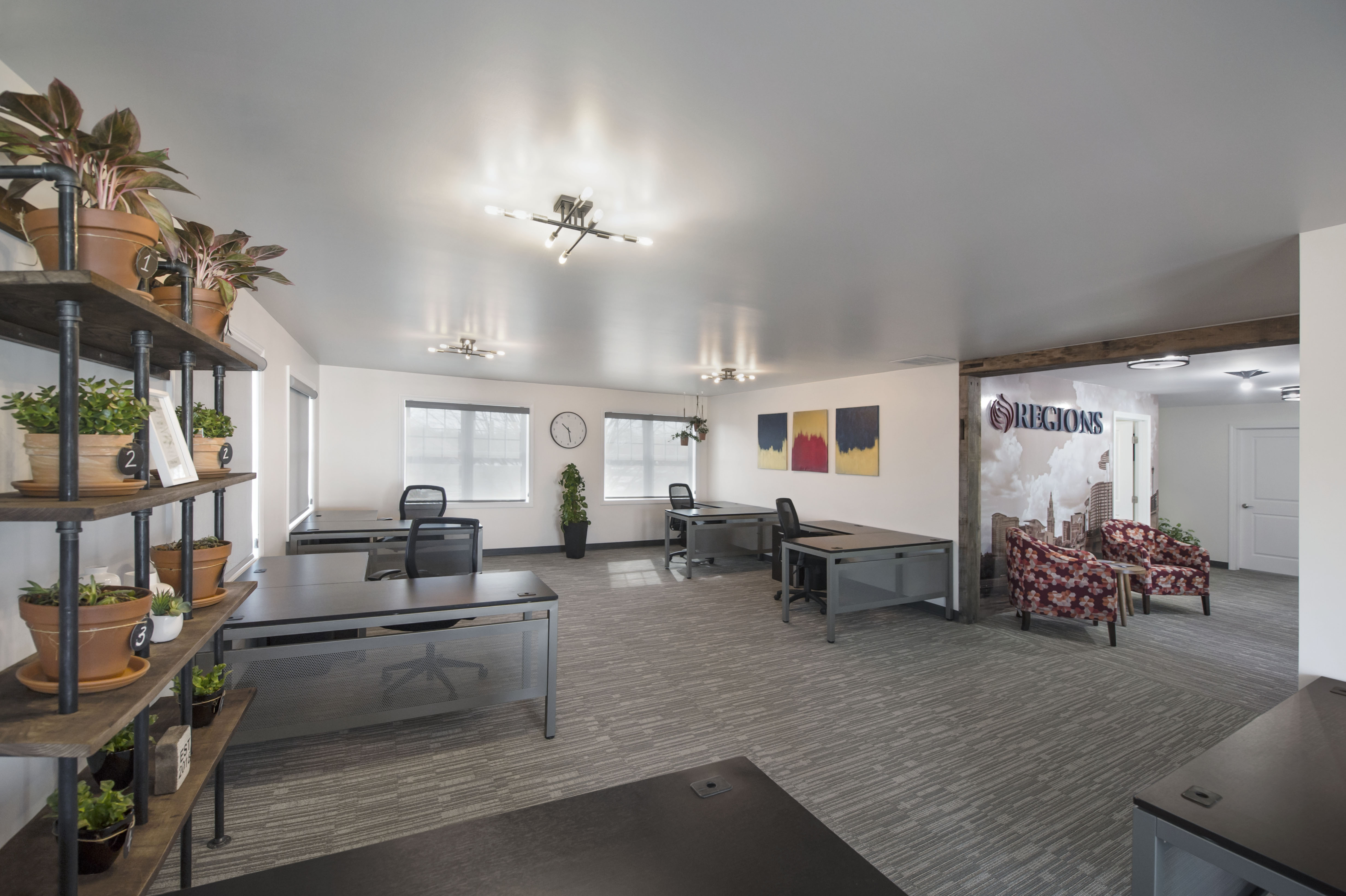 Guidicelli saw the expansion to the North Main location as an ideal opportunity to incorporate the company culture and branding into the new office space. "My goal for the flagship location was to create a space reflective of our company culture and an inspiring place for our agents and clients to collaborate," commented Michael. To make this happen, he enlisted the help of Glastonbury resident and commercial interior designer Jennifer Gaggion. "With Jennifer's savvy design approach, and background in human resources- I knew she was the right person to lead the North Main transformation. Working with Jennifer, it quickly became evident we needed to renovate our existing location as well."
Jennifer Gaggion is the Principal and head designer at Design your Monday! LLC, a commercial design firm focused on creating workspaces that link company branding and aesthetics with overall business strategy. Jennifer leverages a multitude of life experiences including a previous career in human resources and time living abroad to provide tailored workspace solutions that have a positive impact on employees, clients, and ultimately business results. Jennifer's goal with the Regions workspace transformation was to create consistency in the use of the Regions brand and give it a "personality" that could be easily identified in their space. Incorporating branding elements, natural colors and plants, and the use of several local craftsman and materials was key. As a result of the new appearance Regions has made similar investments in transforming their marketing materials tying their brand to one cohesive experience.
The Regions team is thrilled with the new office spaces and the increased opportunity to serve their clients and community. To further achieve that mission Guidicelli noted that the expansion calls for adding expertise to the team. "As part of this growth strategy we are looking to hire additional team members. If you are interested in learning more about joining our team, or are in the process of completing your real estate licensing, we would love to hear from you." Michael can be reached at michael@regionscommercial.com.
Regions will kick-off a grand opening with A Meet the Neighbors Open House planned for May 18th from 11-3pm. The Regions team encourages everyone to drop in, meet the team, see the new space, and enjoy light refreshments and a chance to win some fantastic door prizes!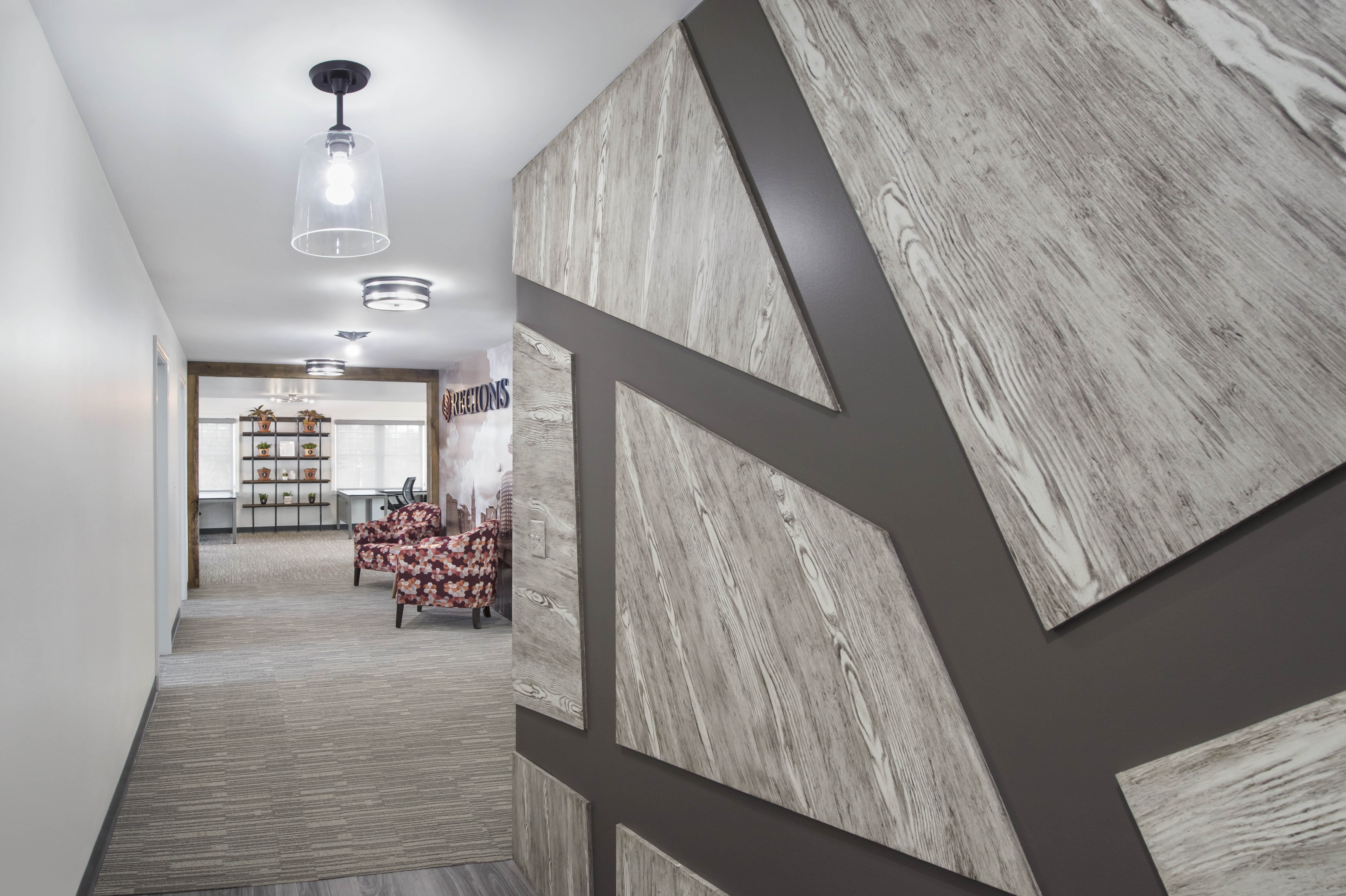 ---